New book in the Blue Series: Data and Graphs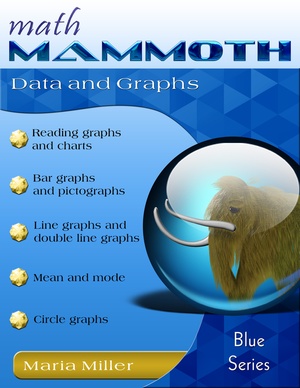 A new kid on the block!
Math Mammoth Data and Graphs
is a worktext that covers common statistical graphs and some related topics for grades 2-5.
It is a worktext, which means it includes both the "text" (instruction) and the "work" (exercises and problems).
The book starts with the easiest topics: reading and making
bar graphs, pictograms, histograms, and various kinds of line graphs
. Toward the end of the book, we also study
average
(also called the mean) and
mode
, and how these two concepts relate to line and bar graphs.
---
Prices & ordering
PDF download $4.20
Buy at Kagi